At The Heart Of Our Community
We strive to be at the heart of our local community by providing a place for friends to meet, for families to relax and to host local functions and events.
Sponsorship
We are the unofficial 'clubhouse' for a number of local sporting teams - a place to re-convene after matches, sell raffle tickets, celebrate victories and commiserate losses.
Contact us using the form below to find out how we may tailor a unique support program benefiting your club.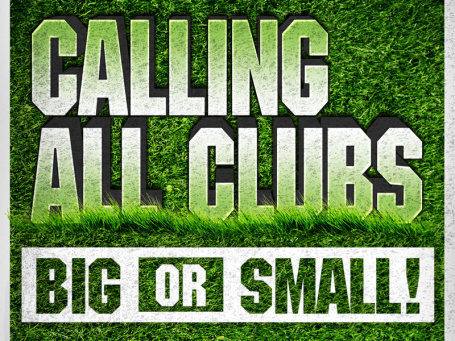 We Proudly Support
THE CAGE YOUTH FOUNDATION
The Cage Youth Foundation Outreach was originally formed in 2001 by C3 Church Bayside, as a Community Initiative and has been the platform for a series of Youth focused programs and events. These initiatives were established to work in conjunction with the community to embed in a sustainable way, the need for a stronger commitment for a lasting impact upon our young people and greater community. We also believe that if we give the disadvantaged youth of today hope, show them there is a way and a future, and articulate a genuine appreciation for who they are and the difference they could contribute, by building up their self-esteem, and developing their life skills it will motivate them to excel in their own lives and in society as a whole.

Our mission is to encourage these youth to become change agents in their own lives and to provide them with the support to achieve those changes. The youth of today are the future of this nation and must be given every opportunity to develop into well adjusted adults contributing to the communities they live in. The Cage Youth Foundation is working in partnership with local service providers and key supporters to facilitate the needs of the community and we have a strong commitment to active community engagement.
POINT LOOKOUT SURF LIFE SAVING CLUB
Point Lookout Surf Club is situated on a rocky headland on the north eastern tip of North Stradbroke Island. Members travel to the island by water taxi or vehicle ferry and then by road to the Clubhouse. The Club has a strong tradition of surf lifesaving through its Junior Activities (Nippers) and patrolling members. The Club patrols two beaches – Main Beach and Cylinder Beach, from September to May and members are able to stay at the Clubhouse on Friday and Saturday nights. Transport is provided to patrolling members on Friday night, returning on Sunday afternoon. The Point Bar, open Friday, Saturday and Sunday afternoons and more extensively in the holiday periods, has magnificent views of Main Beach and the headland, and is open to the public. The Club facilities are available for hire for weddings, functions and school and other camps.
REDLANDS JUNIOR RUGBY LEAGUE
We are very proud to be supporting the Redlands Junior Rugby League as part of our grass roots campaign. The club boasts one of the largest numbers of registered juniors in South East Qld. The club prides itself on the motto of 'Football for Families' and fields multiple teams in every age group catering for players of all skill levels. The leagues club has been recently refurbished and provides a warm and welcoming environment for our family to call home. We boast two quality fields and excellent training facilities including a gym and a container load of training equipment at the disposal of our coaches. Our club is continually seeking to improve the facilities we offer our members and everyone can look forward to many new additions that are in the pipeline. Developing the next crop of league legends along with supporting all junior involvement in the sport is our priority.
Australian Volunteer Coast Guard
Each year Coast Guard volunteers perform thousands of activations. Rescues range from assisting sinking vessels, vessels with flat batteries and other mechanical problems, vessels that have run aground and often towing these disabled vessels back to safe harbour.

As well, when emergencies arise, Coast Guard is often called upon to perform Medivac responses to hard to reach islands and beaches and to provide crucial search and rescue functions for persons who may be lost or missing at sea or in other waterways.
Redland Bay SS
Our school's goal is to develop confident, capable, positive and independent young people.

Our school has a long and proud history of serving Redland Bay. Since our establishment in 1881, hundreds of Redland Bay families have enrolled their children at the school.

There are some families whose currently-enrolled children represent the fifth generation of their family which has attended our school. We celebrate the local history and our school history, and ensure that our students are aware of it through our school programs.
Redland Rays
Formed in the 1995/1996 season, Redlands Baseball Club rose meteorically to international recognition within six years. This was largely due to the vision and collaboration of loyal club members, the Redland Shire Council and financial assistance from the Queensland Government.

Redlands Baseball Club, with two world-class fields, is a AAA standard lighted venue complete with a modern clubhouse and indoor batting cages. Situated 25 kilometres southeast of Brisbane in natural bushland, the Redlands Baseball Facility was a host site for the 2000 Olympic trials. Tested by world baseball teams from USA, Italy, the Netherlands and South Africa international recognition was firmly established. The venue hosts State and Australian Titles and is regularly used for club games.
Karrangarra Yacht Club
Karragarra Yacht was formed on the 5th July 1992. It was formed to provide a social as well as sporting outlet for both boat and non boat owners.
Redlands Sea Dragons
Redlands Sea Dragons Dragon Boat Club began its paddling journey by leasing a wooden boat from the Gold Coast Chinese Dragon Boat Club. The boat was stored at the Redland Bay Amateur Fishing Club and we had to carry it a fair way to an improvised ramp by the coast. We had some great times, especially when the tide was out, trying to get the boat to the water which could be 50-100m from the shoreline. Whilst the lifting and carrying wasn't much fun we had some fun times getting stuck in the mud and losing the odd shoe! Through this we realised that dragon boating is not only a great outdoor activity but a great team spirit developed and created the foundations of the friendly and co-operative group of people we are today.